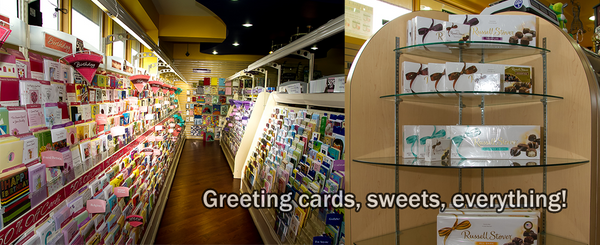 East Park Pharmacy carries many novelties and other goodies for your enjoyment. We carry greeting cards for those special occassions, chocolates as a sweet gift, and little stuffed animals and other knick knacks. Everyone loves getting a stuffed animal for their birthday or when their in recover or anytime! There's never a situation where someone wouldn't enjoy getting one! We have tons of different stuffed animals and other cute toys for sale here and we want to share them with you.
Our assortment of sweets include a wide selection of different chocolates and other delectable candies. Give some to your valentine to show them how sweet they are, or pick some up for youself, you deserve it! Grab some on your next visit!
Stop in and see all of the sweets and other novelties we have for sale!