COVID Testing and Vaccines, Better Together
Your Dispill® pack is color-coded by morning, noon, evening and bedtime doses. You'll always know exactly when to take your medication.

Pre-packaged doses safely filled by your pharmacist.

Individual, detachable blister cells for convenient medication on the go.

Individual, detachable blister cells for convenient medication on the go.

The top of each individual blister cell lists the patient's name, the medication within and the time it should be taken.
We Now Offer Unit Dose Packaging Via The Dispill System
Why waste time sorting or worrying about medication? This innovative multi-dose packaging system makes everything simpler. Sorted and packaged by your pharmacist, each dose is personalized just for you.
And, they're clearly labeled by date and time of day, giving you the comfort of knowing you took the right medication at the right time.
No more guesswork, and no more bottles or pillboxes.
Let East Park Pharmacy Take Care Of Your Prescription Needs
Our expertly trained staff prides themselves on accuracy and we honor most insurance plans.
Proud to Serve Our Community
We've been a part of the Willingboro community for 45 years. Wellness
Get up-to-date health information written by licensed pharmacists we trust Most insurances accepted. Trust us to provide the most prescription savings Our team is ready to take your medication and wellness questions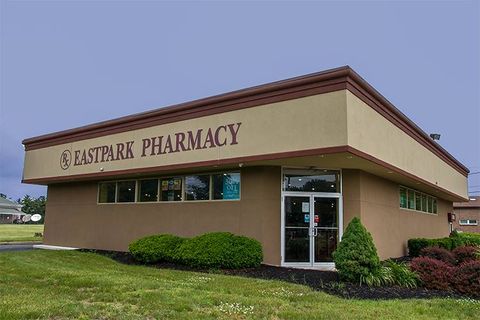 East Park Pharmacy is a locally owned, full service pharmacy located in Willingboro, NJ. Our pharmacy is truly unique in that we have blended the best qualities of the classic independent pharmacy with the latest technology and services to meet the needs of our patrons.
We at East Park Pharmacy want to provide the best pharmaceutical care available and we want our patrons to feel that these services have been provided by a learned friend. To our past patrons we thank you for your confidence and continued patronage. For those of you new to East Park Pharmacy we welcome you and look forward to serving you.
We Carry PPE for Protection Against Covid
Download Our Free Mobile App
Type in your zip code and select 'EastPark Pharmacy'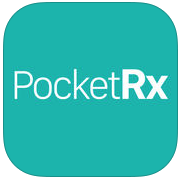 Features
Prescription Refills
Patient Profiles
Medication Encyclopedia
Touch-to-Call
And Much More!
East Park Pharmacy
1 Rose Street, Willingboro, NJ 08046
Monday - Friday: 9AM - 8PM
Saturday: 9AM - 5PM
Sunday: 9AM - 4PM
Phone: (609) 877-7600
Fax: (609) 877-4540